Plumbers and Pipefitters Local 101 JATC has cancelled Applications for Monday, June 1, 2020. Please check back for the July 6th, 2020 Application Day.
Updated Information
Brothers, Sisters and Families of Local 101,
As you know we are trying to keep our social distance, to protect all of us. We have cancelled all Union activities until further notice. We will not have Union Meeting or school. If you need to contact us, please do it by phone or email. We need to protect all the people from this virus and the best way is to keep our social distance and wash our hands frequently.
Be safe, Protect each other and Stay Healthy,
Scott Deitz
Business Manager
~ In Sympathy~
Our sympathy goes out to the Wilson Family, Roger Wilson passed away Monday, May 11th. Roger was a Lifetime Member of Local 101.

TAKE A TOUR

, READ OUR CALENDAR & NEWSLETTER, FIND A CONTRACTOR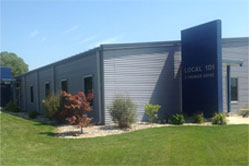 Look around our Union Facility with the latest in Google virtual tour technology